Safety Tips for Your Electrical Gate
06/10/2015
Back To Blog
Electric gates look great in every house and are incredibly helpful in enhancing the security level of your property. However, operating them is something that needs to be done carefully because it can be risky at times. If you want to avoid any injuries related to these gates, you should also do your part. Knowing these safety tips is crucial to this activity.
Read the Manual and Follow the Instructions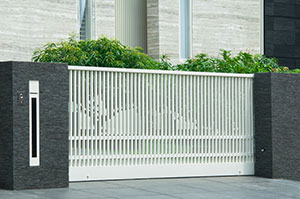 A manual is a technical communication book intended to assist people through a particular system. Manual guides are written by programmers, and contain both associated images and a written guide. It also includes screenshots, hardware manuals and simplified diagrams. After installing your electric gate, keep the user manual. Obviously, you should follow the instructions religiously and as much as possible.
Ensure Good Maintenance
Always keep your steel gate in flawless condition. When you notice even a minor issue, you should consider electric gate service because these small issues can be disastrous at times, and become worse as time pass by. Like all other devices, gates need to be maintained if you want it to be functional and in a perfect working condition.
Keep the Controls Away
Always keep an eye on your children, and make sure the remote is kept away from them as they can either break it, change the programing or be harmed by the gate. It is better to keep the controls somewhere hidden, so that your kids cannot use them in case of your absence. As a homeowner, you must take the safety to the next level.
If you are having troubles with your gate, contact a professional to address the issue accordingly. Keep in mind that these electric gates are not only designed for vehicles, but also for the safety and security of you and your family. So if you are about to repair, maintain or install a new one you should always consider hiring a company that can do it all for you. We in Everett are capable of perfectly installing, repairing and replacing your gate and its many parts.